Matthew J. Riedemann
Founder, President, & Managing Director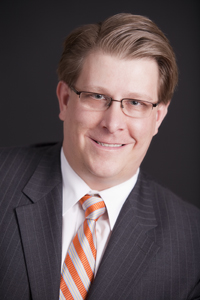 Matthew is a graduate of Bryn Athyn College and began his real estate career with John Wieland Homes & Neighborhoods in 1992 where he was a Quality Manager and an Associate Builder. Matthew was elected to the prestigious John Wieland Homes & Neighborhoods President Club in 1999.
In 1999, Matthew joined the Ornstein Companies and was responsible for the management of two large, high profile, multi-million dollar condo & loft projects in Atlanta. Both projects won several awards with the Greater Atlanta Homebuilders Association. As vice president with the Ornstein Companies, Matthew oversaw the acquisition of $90 million dollars of land.
In 2005, Matthew co-founded Vision Capital Partners, LLC. While with Vision he and his partners acquired more than $50 million of land throughout the greater metro Atlanta area.
In 2008, Matthew sold his interest in Vision Capital and set out on his own and founded Ashford Capital Partners, allowing him to focus on the unprecedented opportunities in the distressed real estate market.
Matthew is a member of the North Cobb Rotary Club and serves as a Board Member of the Kennesaw Development Authority. He is also active in his church and enjoys playing golf and spending time with his family.